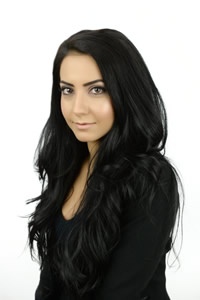 Maria Hadjicosti
Director
Maria qualified as a Chartered from the ICSA: Governance Institute of London, UK (ICSA) on 14 October 2011 and is an associate member of ICSA (ACIS). She also holds a Bachelor's Degree with honours from the University of Cyprus in Social Sciences.
Since 2007 she was initially employed by Abacus Limited, Limassol office as an administrators of the Corporate Department. In 2014 she was promoted to Manager and became in charge of the Corporate Department of the Limassol office. As of 1 January 2017 and with transfer of business of Abacus' Limassol office to Crystalserve, Maria is employed by Crystalserve .
Maria has a wide range of experience and knowledge in corporate law, finance, governance, strategy and corporate secretarial practice. 
Her interests include cooking, fashion, listening to music and skiing