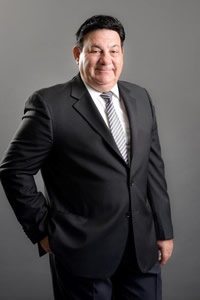 Costas Hadjicosti
Managing Director
Costas obtained a Bachelor's Degree (Hon) in Business Studies from Middlesex University in London and qualified as a Chartered Accountant in 1982. 
In 1986 he returned to Cyprus where he joined Coopers & Lybrand and was appointed an audit partner in 1990. He subsequently moved to the International Business Services department of what was by then PricewaterhouseCoopers, being in charge of a portfolio of international clients until June 2003 when he joined Abacus to head the firm's Limassol office. He is also the Training Partner responsible for the planning and execution of the firm's training plan.
In 2016 he registered Crystalserve, to take over the Limassol business of Abacus Limited, effective 1 January 2017.
He is a member of the Institute of Chartered Accountants in England & Wales (ICAEW) and the Institute of Certified Public Accountants of Cyprus (ICPAC).
His interests include travelling, football, swimming, cinema and bowling.  He has served as president of the Famagusta bowling association and plays regularly in the Limassol bowling league.